August 16th, 2012 by
admin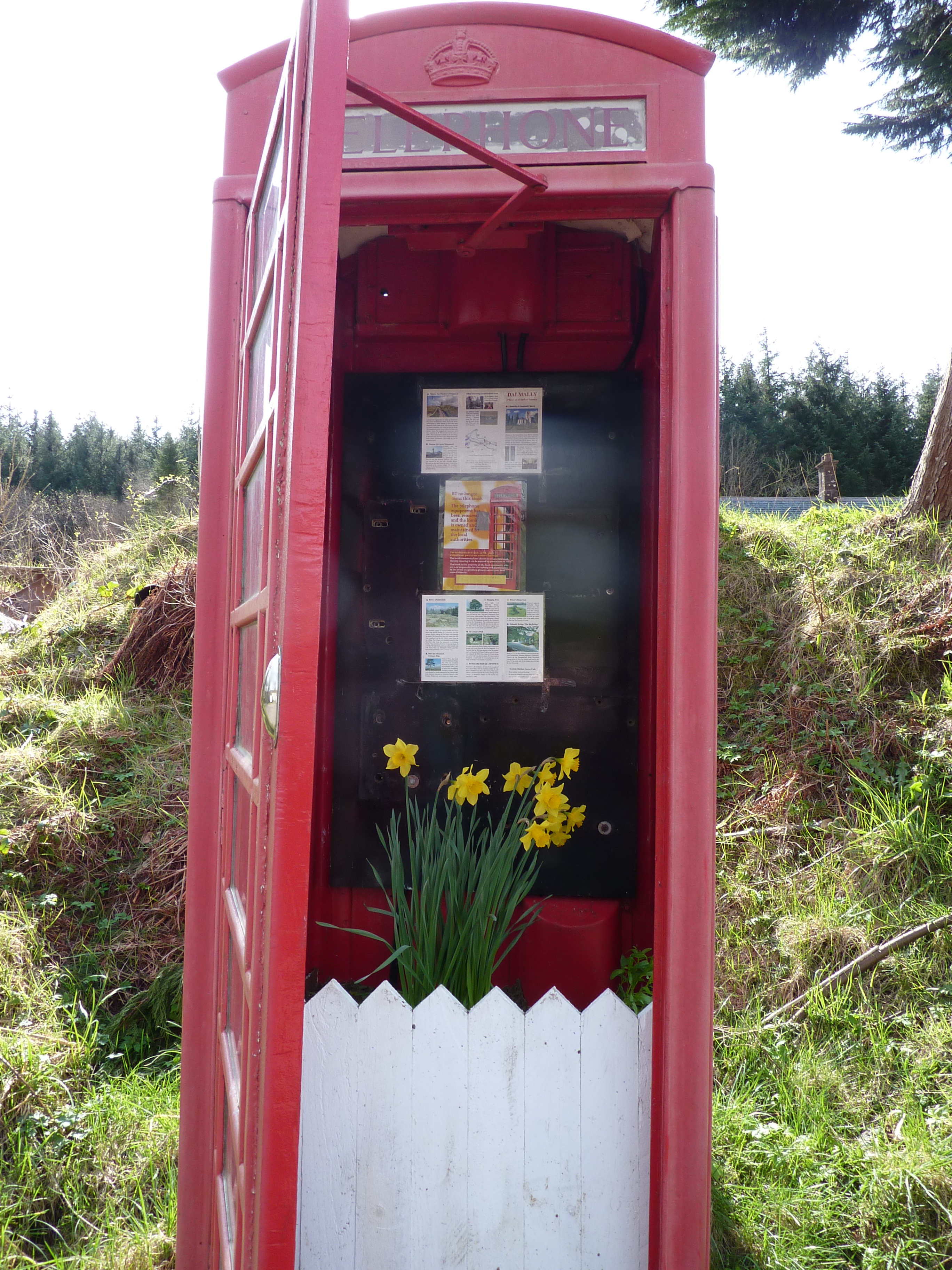 There is a link between the phone box and public transport – read on!
Bit of a break since my last posting. With less than 3 weeks to go now till our trip I'm going to try and get into it more.
In the last few days I've seen the best and worst of public transport provision.  Facebook friends may have seen that I chased the bus in my car to get Martyn onto it.  That only works if you have immediate access to a car.  A friend waited for buses for well over 2 hours, eventually accepting a lift from someone.  Timetables are confusing. Buses don't always come when they say they will, or they do come when you're not expecting them.  On our spur of the road you can't be sure which direction the bus will be coming. If there's a logic it's not immediately obvious.
But today I got the train into Oban £3.70 with Highland railcard. Got there 11.30, got a few things done, had lunch with my mum, did a few more things, and got a bus back leaving 2.10 (£6.60), home 2.50.  Not cheap but then neither would using the car have been cheap.  I read on the train, enjoyed the view on the way back.  Chatted to various people I knew both on the streets, and on train and bus.  If public transport was always as easy and pleasant as that perhaps a lot more people would use it.
So why this photo? Not knowing his involvement, a bus driver told Martyn that he slows down and tells his passengers to look at this phone box.  There are tomatoes and mint in it now and plans afoot for various artistic creations.  If it brightens up the journey, and slows the bus on that little bit of road, that's a bonus.